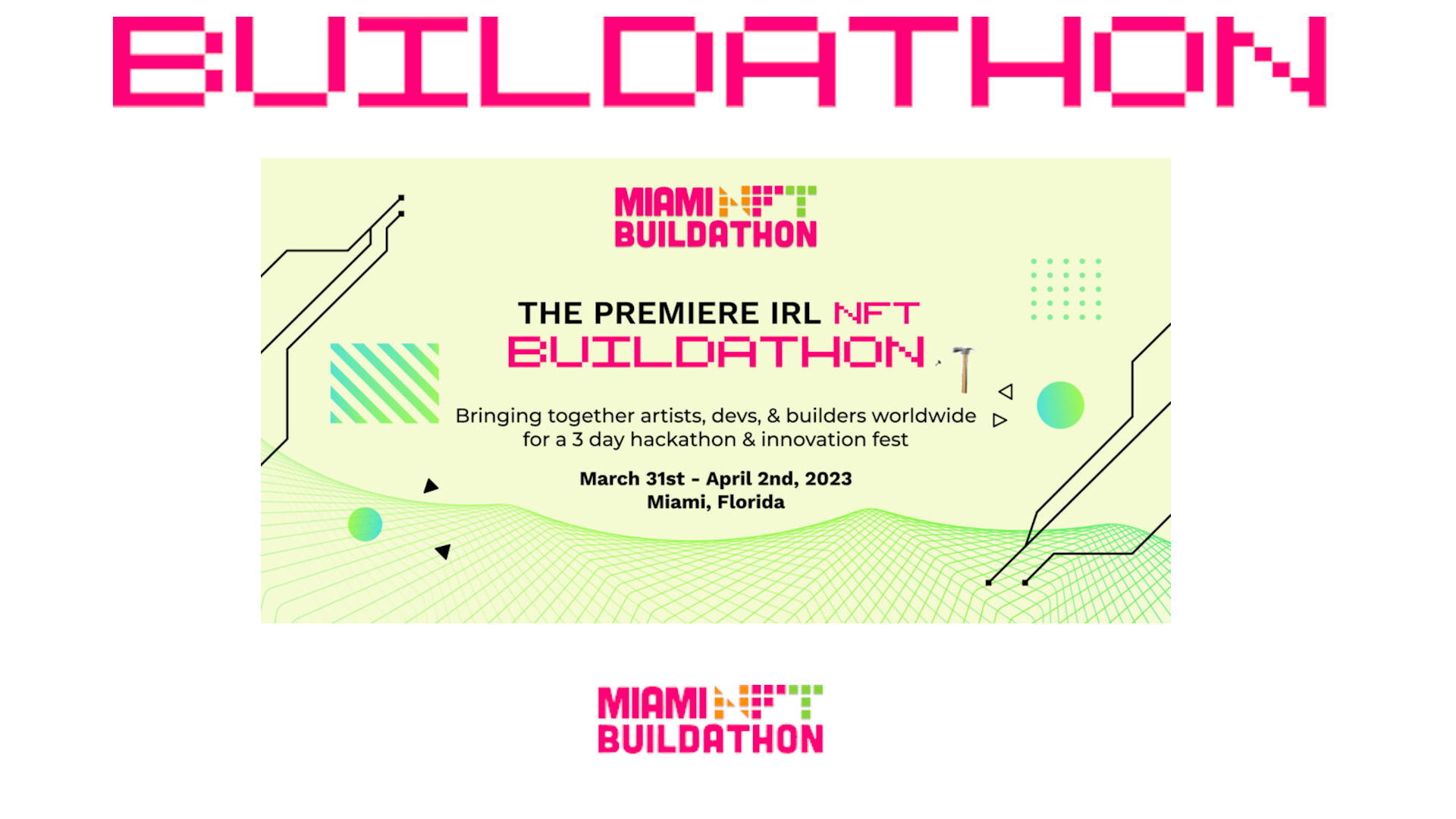 Miami NFT Buildathon
The Miami NFT Buildathon was a great event for all the participants. I met some great people from many different walks of life. From artists to business professionals to entrepreneurs to developers, the spirit of collaboration was awesome. I was able to join a team and while we did not make it to the final round it was great collaborating with all of them and getting their perspective on this technology. The amount of information I learned from the workshops was overwhelming and broadened my understanding of NFTs and their relavence. For artists it is not only a venue to get their art in front of new eyes it is a way to patent their works in the digital world. For developers it is a great avenue to be the foundation for the artists and businesses and help them navigate this new technology.
Work Shops
Below are some of the work shops I attended at the buildathon and a brief description of each.
crossmint.com enables you to easily create NFTs on different chains as well as airdrop them to email, create wallets and charge for them using credit cards and more. I minted my first NFT in their workshop!
quicknode.com Allows you to spin up nodes for all the relevant web3 environments. For example say you want to have an ethereum full node and you don't want to have to build it yourself. You can spin up an ethereum node on quicknode and use their API to access it.
thirdweb.com had a great workshop explaining how Musicians have a great opportunity in the space and how several musicians have exploded because of the web3 architecture.
owlprotocol.xyz focus during the event was dynamic NFTs and had a bounty for best implementation. They claim to have a no-code solution for dynamic NFTs.